The University is located 35 kms away from Kalka Railway Station and 65 kms from Chandigarh on Kumarhatti Sultanpur Road in Distt. Solan (H.P.) 6 kms away from NH-22. MBU is located in the rural backdrop of Himachal district Solan. Serene and lush green picturesque surroundings makes the campus truly environment friendly, eloquent and unique hustle free knowledge centre. Manav Bharti University campus is designed to provide a peaceful environment for the learning purpose.

MBU has large Academic Blocks with fully furnished class rooms having latest equipments. The block comprises of class-rooms , lecture halls, seminar halls with sound amplifying systems. There are seven large blocks comprising of six stories each for Academics, Workshops, Library & Administration.
Wi-Fi Campus
Entire campus has wi-fi internet connectivity. Students are encouraged to maximize their learning and computer skills by constant use of their laptops for research, making notes, submissions and presentations.
Computer Labs
There are two state of the art computer labs with high speed, leased line internet connectivity with power full servers for students, administration and management. Computer labs are provided with UPS power back -up. Other facilities include Linux mail server, Antivirus software and fire wall protection.
Class Rooms
Class rooms are well lit, airy and equipped with remote controlled LCD multi-media projectors, Public Address System, collar and cordless microphones, computers and RFID systems for identity cards. Soon we shall be introducing Biometric attendance system all over the campus.
Auditorium
Air cool auditorium is under construction; which will accommodate 300 students to conduct Guest Lectures, Seminars, Workshops, Screening of training Films with synchronised LCDs, sound system and internet.
Library
MBU has a spacious library which is well ventilated and well illuminated for reading purposes of more than 20,000 titles pertaining to various subjects. The University subscribes to various national and international Journals. The library has an access for reference to latest publications of the research material and information through 150 computers connected to World Wide Web.
Sports Facility
It is our constant endeavour to see students grow intellectually and physically. To facilitate these sports grounds for volley ball, basket ball, lawn tennis court, badminton court and table tennis etc. are provided. Efforts are on to develop grounds for playing games like hockey and football.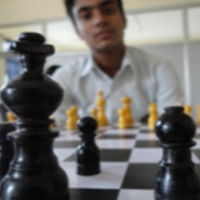 Transport
University's network of transport (buses) covers all nearby areas and townships lying within the radius of 50km. It is arranged for the convenience of our students and staff members residing outside the campus. This ensures their personal safety, travel reliability and punctuality in the campus.
Uninterrupted Power Supply
Load shedding and power failure has become a way of life. To overcome this problem, institute has dedicated HT power supply, generator backup and 30 KVA UPS specially for the computer labs.